WHAT TO EXPECT
---
CHIROPRACTIC CARE
CONSULTATION
After completing your health information, you will have an initial consultation with our doctor. Your initial visit is designed to allow us to learn more about your health history, current health issues and treatment goals. During the consultation, please ask any questions you have about your health, treatments and care options.
EXAMINATION AND X-RAYS
The doctor will then perform an initial 15-20 minute examination that includes standard neurologic, orthopedic, postural, and physical tests. These tests help to determine your current physical health and identify the root causes of problems.
If warranted by your symptoms and examination, you will receive x-rays to assess the alignment of your spine and the health of your bones and discs, and identify spinal degeneration or pinched nerves.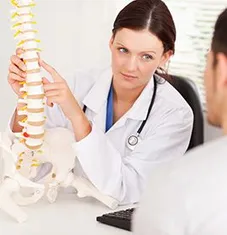 REPORT OF FINDINGS (2nd visit)
Using your health history, treatment goals and examination, the doctor will explain what your examination results show and recommended course of treatment. In your report of findings the doctor will cover:
Review of x-rays and spinal alignment analysis
Results of neurologic, orthopedic, postural, and physical tests
Recommended treatment and care plan
TREATMENT
Our goals are first to get you out of pain as quickly as possible and second to help you strengthen your body and change your behaviors to minimize future problems. We will develop an individual care plan custom tailored to your circumstances. Many treatment plans will include:
Spinal Manipulation: focused on area of concern
Functional Rehab: to ensure the muscles optimally support and hold the manipulation
Soft-tissue Therapies: to improve flexibility, strengthen muscles, and ultimately prevent recurrent flare ups
---
FUNCTIONAL MEDICINE & FUNCTIONAL NUTRITION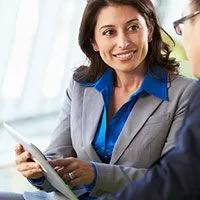 CLINICAL ASSESSMENT
During your initial visit, we will conduct a "comprehensive functional medical evaluation" to determine causes of your symptoms. We test and never guess!
DIAGNOSTIC TESTING
Following the initial assessment, we will utilize comprehensive blood testing, saliva, urine, stool, hair and genetic analysis to help determine where the imbalances in your body exist, and identify the root cause for your body's loss of function. In other words we discover the WHY!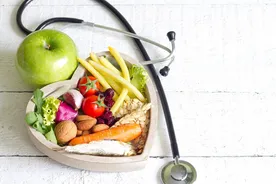 FOLLOW-UP
During your follow-up visit we will review your results and set a course of action to help you live better. Using targeted lifestyle changes, nutritionally balanced eating, and a customized supplement program we will work collaboratively to restore proper function of your body. In addition, we will schedule regular check ins to monitor progress and ensure that you are truly changing and adopting healthy eating, healthy living practices.
---
New Patient Health History Form - Chiropractic
New Patient Health History Form - Functional Medicine/Nutrition